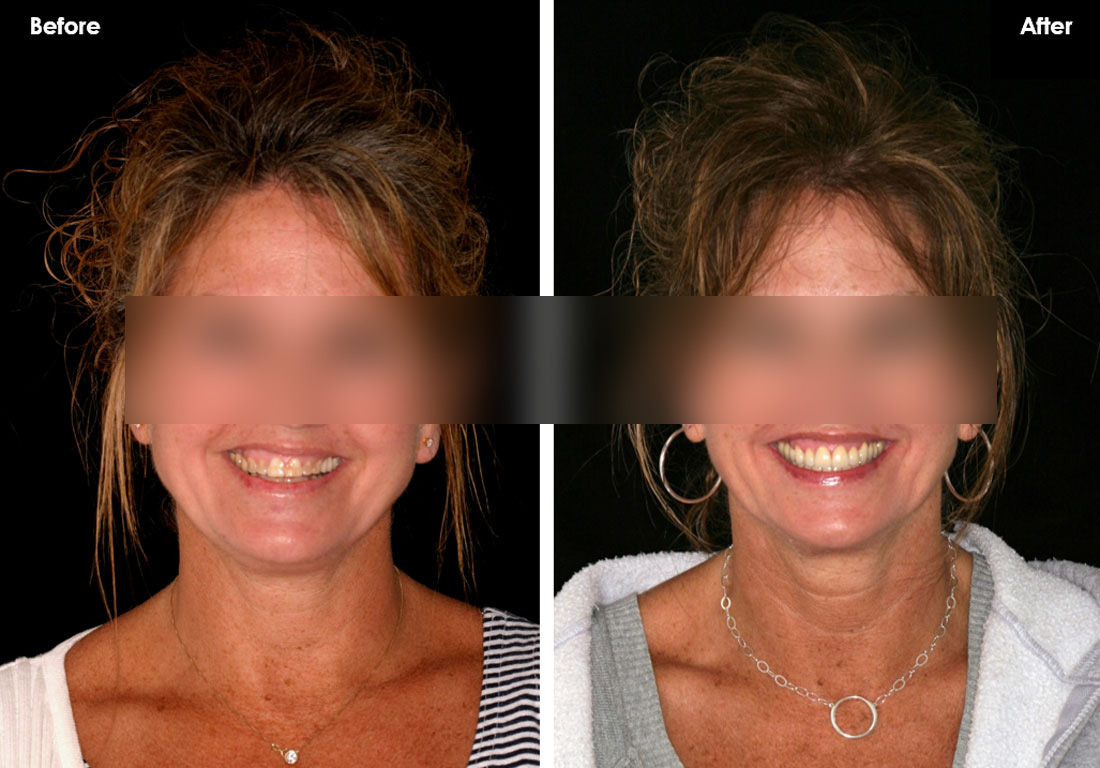 Challenge
Laura is a clerk at a hardware store. She sought out the care of a prosthodontist without a referral of a dentist or other dental specialist. She was concerned about the appearance of her front teeth.
After a thorough examination, Dr. James noted that Laura had very atypical wear patterns on her teeth. Both the lip or cheek side and the tongue side of her teeth appeared to have eroded significantly. Issues with tooth erosion are typically chemical in nature and often associated with severe acid reflux but, Laura had no history of acid reflux. Dr. James then asked her about her diet. What was revealed Laura's discussion with Dr. James was very interesting, and proved to be the source of her dental concerns.
As a teenager, Laura performed in choir. Her instructor told his pupils that it was best to clear ones throat before a performance with tea, lemon and other various liquids. Well, Laura found out that what worked the best for her was lemon juice and pickle juice. She made it a habit of drinking one of the two before each performance. Unfortunately, that habit grew beyond her performance schedule.
Years of exposure to these highly acidic liquids slowly wore away Laura's teeth causing damage to her enamel, dentin, the overall form of her teeth and how they function together.
What we did
Dr. James replaced the tooth structure Laura had lost with all ceramic crowns, bridges and implants. It made a world of difference for Laura. After our treatment she vowed never to drink pickle juice or lemon juice again!