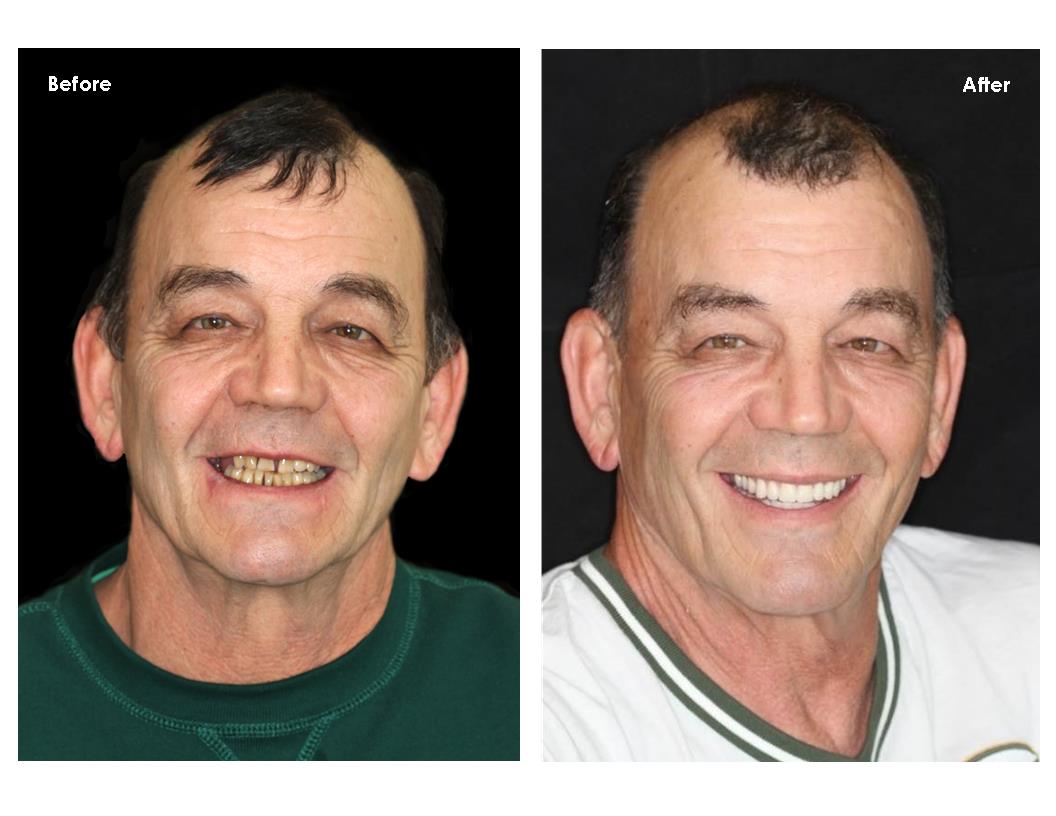 Challenge
Doug was referred by his friend and neighbor, who is also a dentist. Doug sought improvements in both the function and the appearance of his teeth.
Doug was missing many teeth, and his remaining teeth were periodontally compromised. Bone loss had destabilized his remaining teeth to the extent that the teeth often used as the foundation of a reconstruction were too weak to support a dental prosthesis.
What we did
From the options explained by Dr. James, Doug chose to have dental implants placed as a foundation for upper and lower "bridges" (technically known as fixed detachable restorations).
Doug now has strong, beautiful teeth that fit securely in his mouth. Although his restorations are removable by a prosthodontist, they stay put during Doug's day to day life, allowing him to eat corn on the cob, apples, and other foods that would dislodge traditional dentures.  Doug now enjoys the pleasure of eating freely and smiling spontaneously.