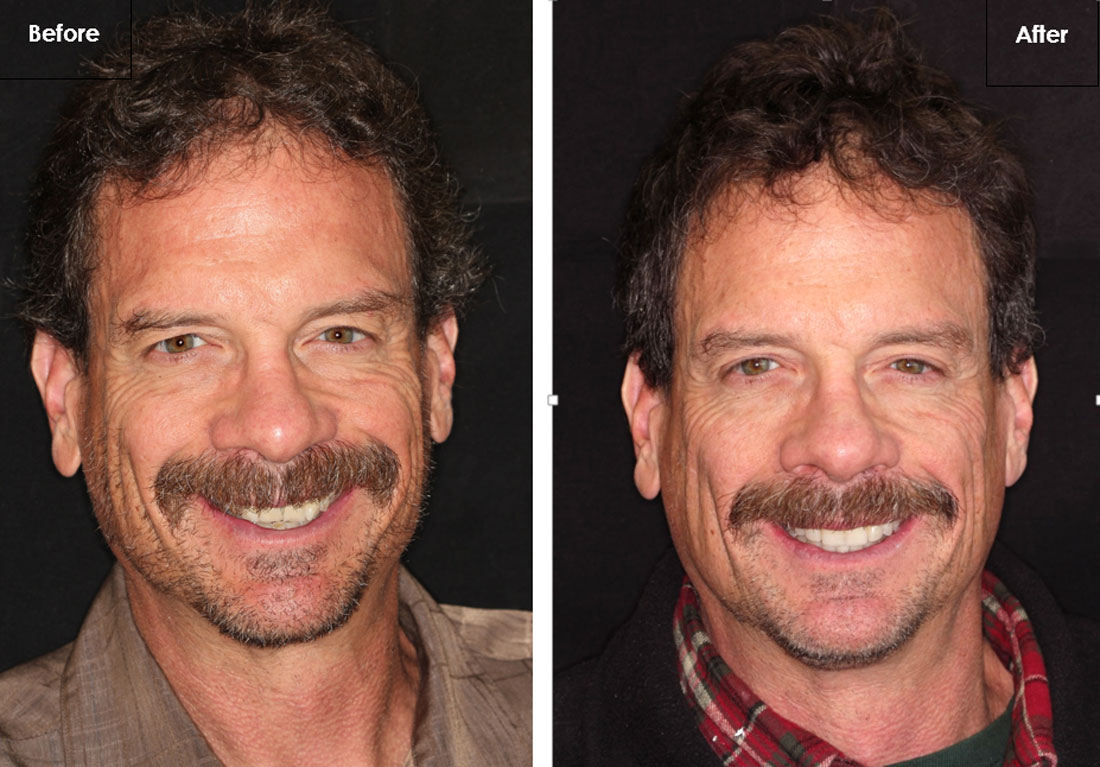 Challenge
Michael is an avid cyclist, backpacker and outdoorsman, who worked with Dr. James to restore upper and lower groups of his front teeth.
Michael's teeth never fit well in relation to one another, which placed long-term destructive forces on his front teeth. Over time, his teeth chipped and broke.
Prior to visiting with Dr. James, multiple dental specialists had helped to correct the relative position of Michael's teeth and the position of his upper jaw relative to his lower jaw. While these corrections were pivotal to the long term health of his teeth, they did not address the reconstruction of his teeth.
What we did
Dr. James worked closely with Michael's orthodontist to ensure that Michael's front teeth were in the correct position to be restored once his orthodontic care was complete. After his braces came off, Dr. James made porcelain veneers for Michael's upper and lower front-most teeth.
Michael now enjoys a natural-looking and functional smile that is easy to care for in the great outdoors.