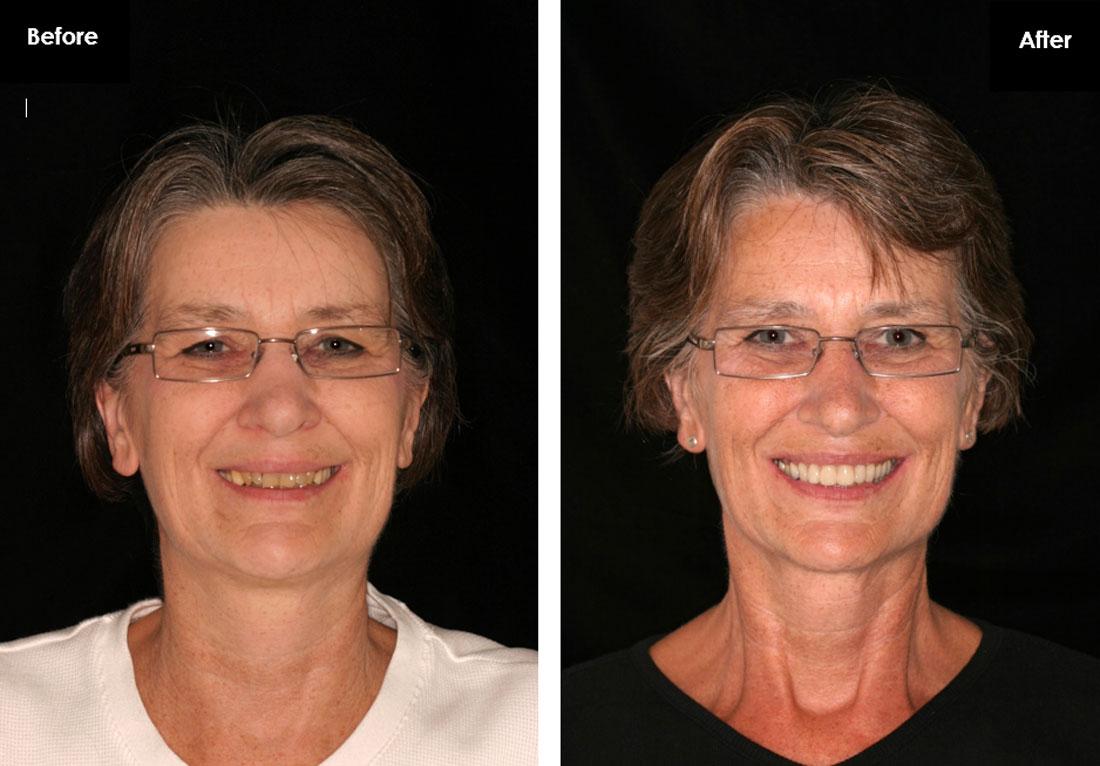 PATIENT
Challenge
As a nurse, a mother, and a devoted grandmother, Diane devotes endless hours to the care and comfort of others. When it came time for Diane to receive additional care for her own smile, her general dentist referred her to Dr. James.
Diane travelled from Iowa to meet with Dr. James. Over the years, Diane had noticed that her upper back teeth seemed to drift downward, hampering her ability to bite evenly. These subtle changes over time were also creating difficulties with the day to day function of her teeth. In addition to alleviating these functional problems, Diane wished to brighten her smile and enhance the appearance of her front teeth.
What we did
In order to create the smile that Diane was looking for, Dr. James used several treatment modalities, including crowns and veneers. Following treatment, Diane's new teeth work beautifully and comfortably. Her bright, even smile reflects her vivacious and confident personality.